WORK FLOW  & PROCEDURES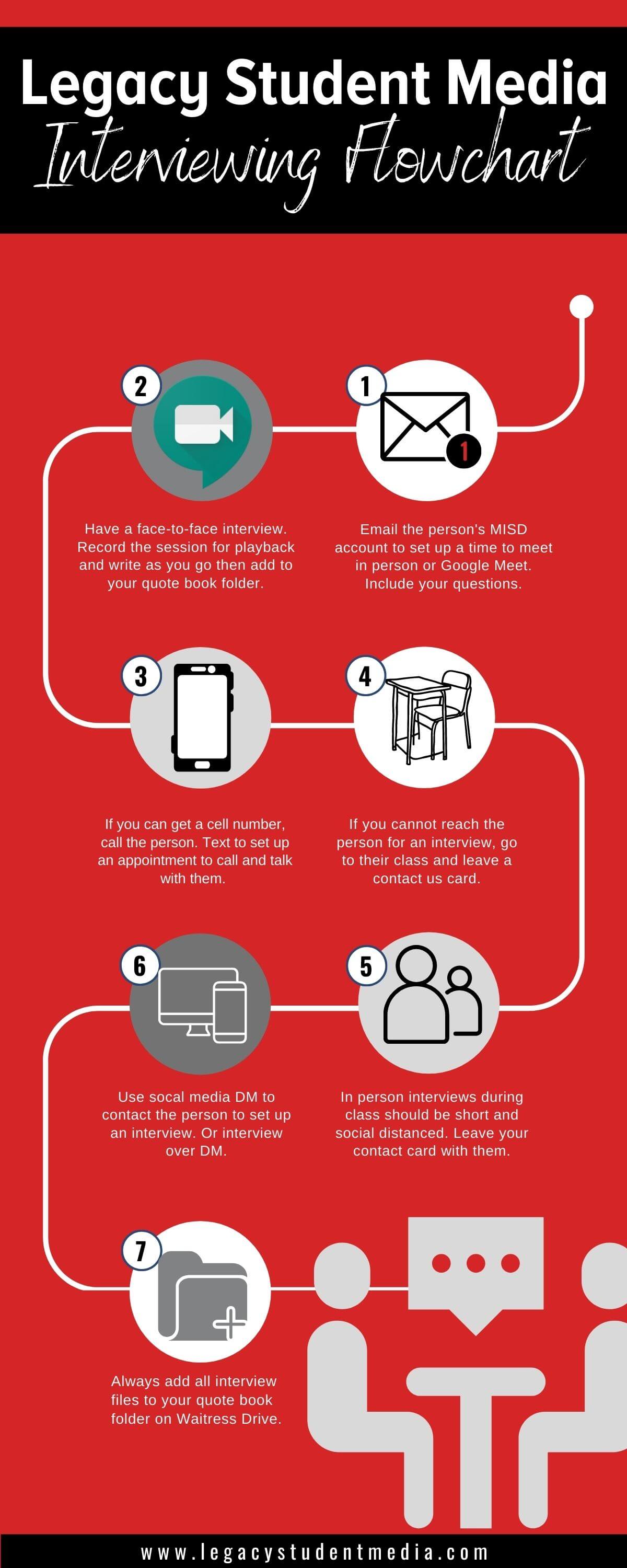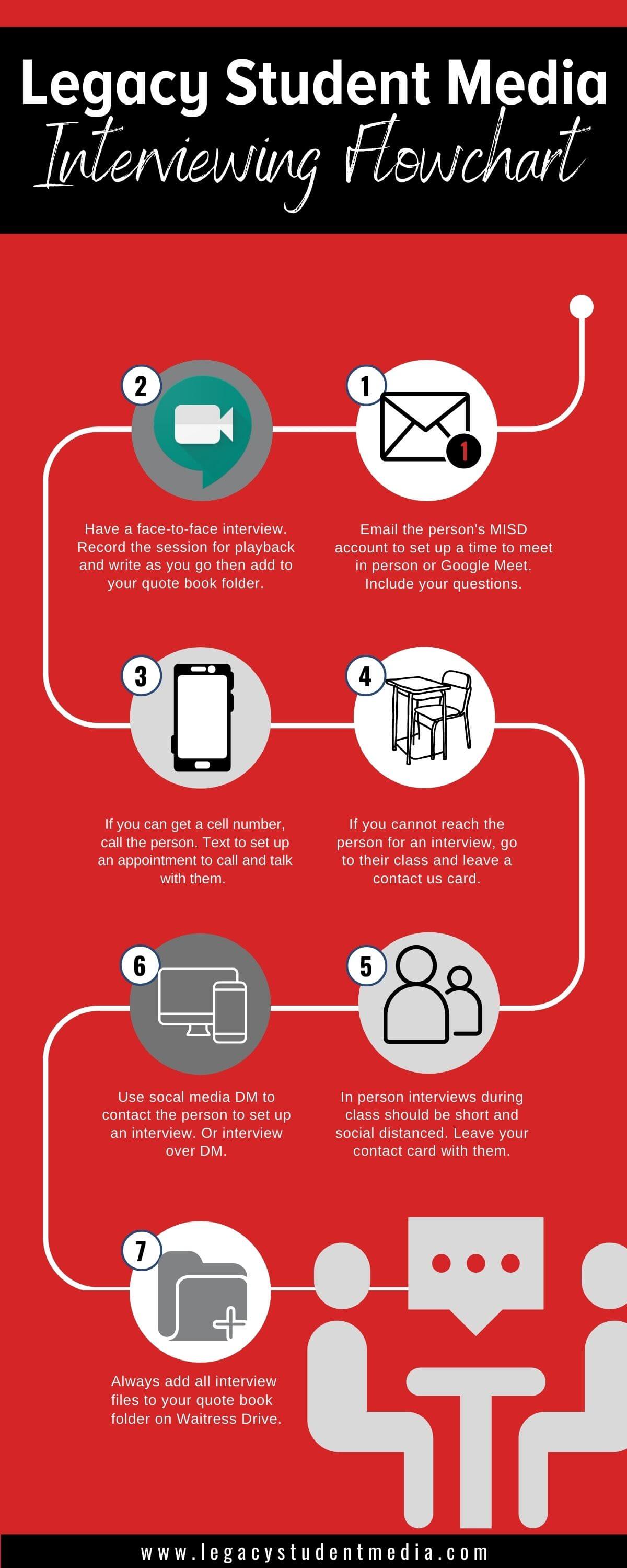 Quick Information Guide
All the things you use daily but may forget. Start here if you're lost.
Branding Guide
How to use our logo, what fonts and colors should be used for all Legacy Student Media resources and literature.
Newspaper Procedure Flow Chart
The path of a story.
Photo Procedures 
How to take, edit and save photos for publications.
Photo Work Flow
How to save photos for publications.
Yearbook Page Content Generator Chart (start here)
A month-by-month planning guide for pages. These are used in Aug./Sept. to get pages started.
Yearbook Page Builder
Planning what elements go on a page. From stories to photos to the quick reads.
Yearbook Daily Procedures
A quick list of what you should do each day in yearbook class.
Newspaper Posting Schedule
When items posts and who posts them.
Feature Planning Guide
A guide to help with planning an In-Depth Feature.
Senior Ad Procedures
How-tos for senior ads.
Entrance Procedures
A checklist for people joining the staff.
HOW TOS AND TIPS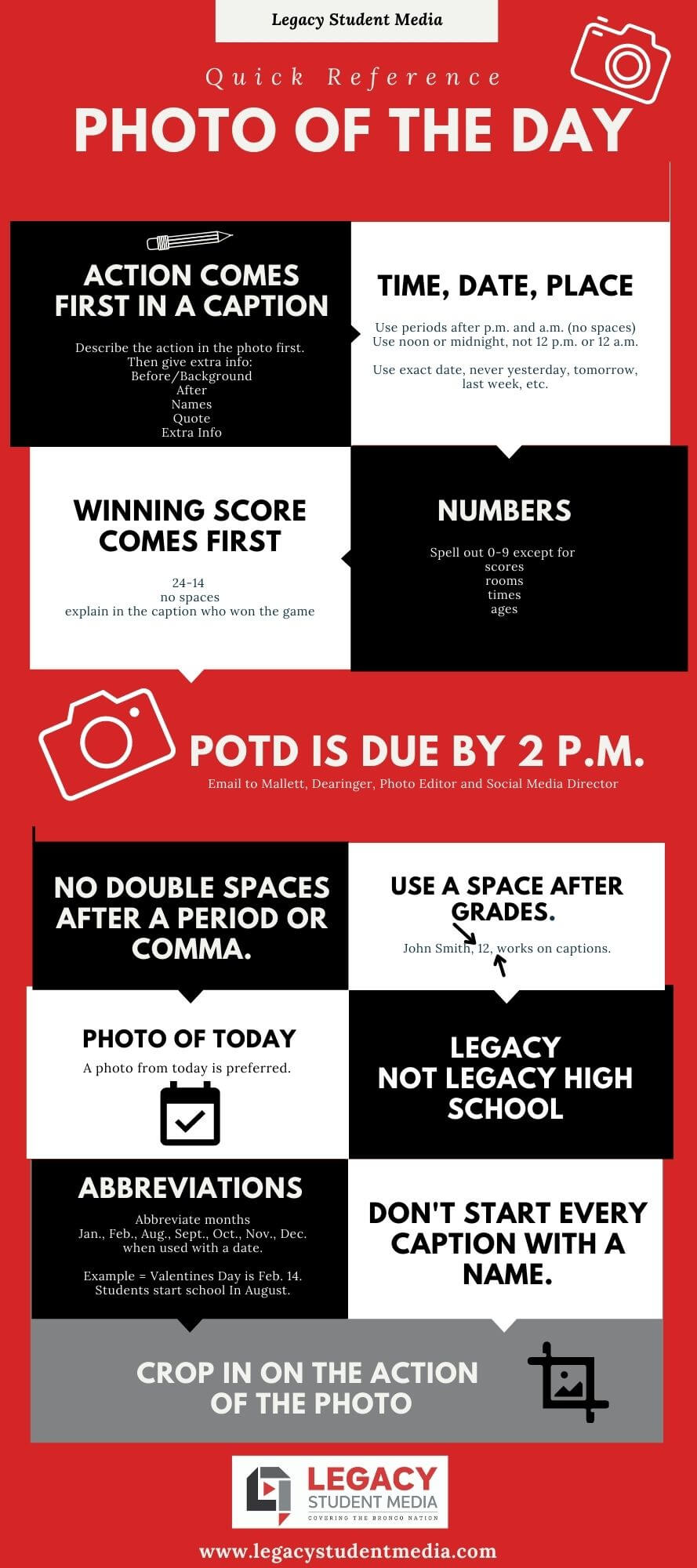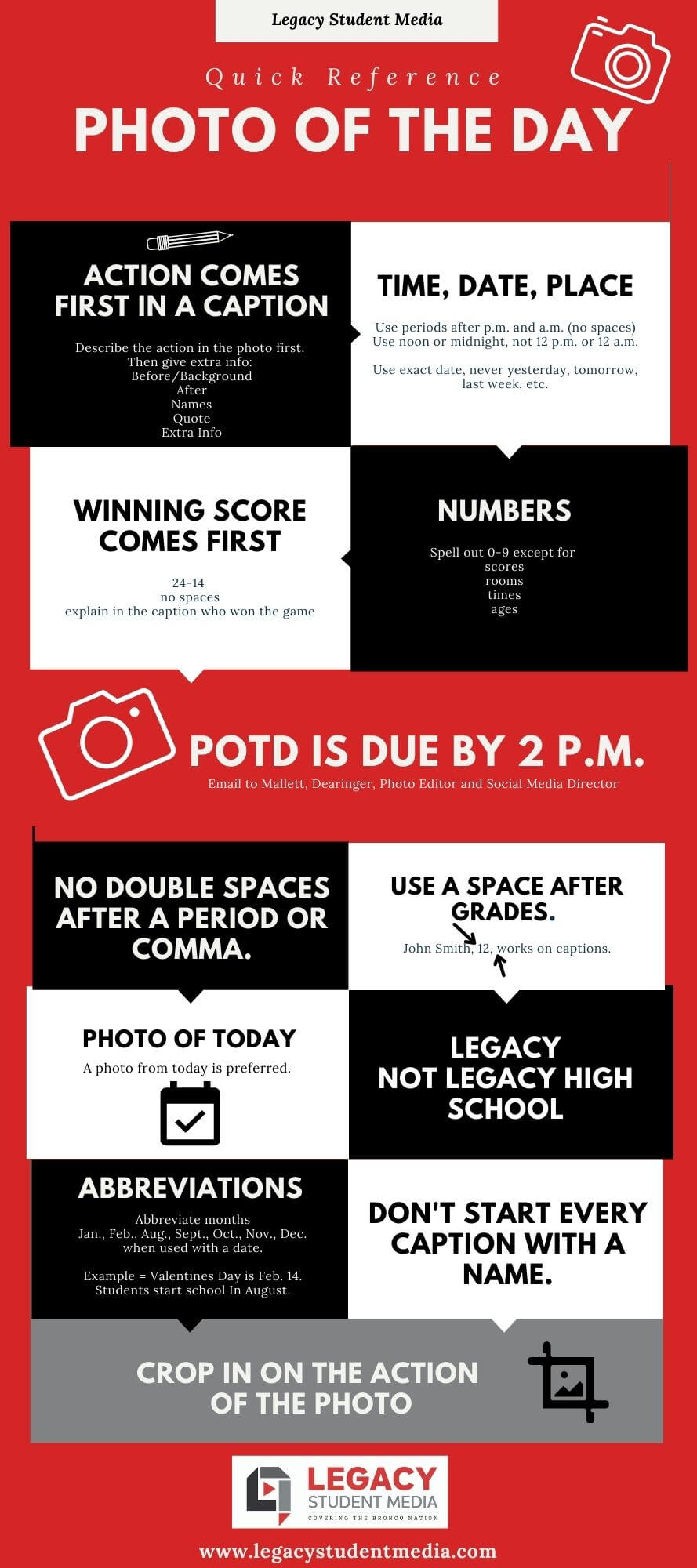 Quick How Tos
How to interview, write better, write a caption, cover a story, etc.
Better Interviews
How to get interviews that will make a great story.
Make a Sound Slide
A how to for SoundSlide. I video made of photos and ambient sound. Interviews are recorded.
AP Style Guide
Basics for writing in journalism classes.
News Stories Check List
A checklist for completed news stories.
Weekly Minute Rundown
Planning a weekly one-minute video for LBTV using photos and voice-over.
Environmental Portrait/I am Legacy How-To
For an environmental portrait or updating I am Legacy.
Yearbook Check List
Check these things before shipping a yearbook page.
SYLLABI AND PERMISSION TO TRAVEL
Advanced Journalism (YB/NP) Syllabus
Expectations and rules for Yearbook and Newspaper classes.
Broadcast Journalism II Syllabus
Expectations for broadcast journalism II
Parent Permission Slip for Travel
The basic form for parents to fill out and sign for journalism travel
---